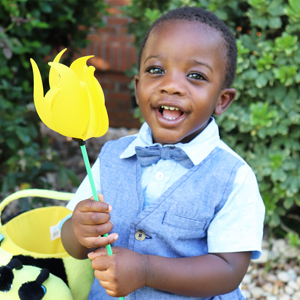 Dental health has an influential role to play in child's growth. The eating habits, the ability to combat infection and the lifestyle of children are much different than those of adults. This necessitates a dental specialization which is purely meant for children. Pediatric dentistry is a recognized branch of dentistry which is dedicated to the dental care of children and teens. Pediatric dentists concentrate on preventing diseases and take steps to see that teeth are healthy. This can make a big difference in the way children lose their primary teeth and get their permanent ones. You can make an appointment and bring your child to our pediatric dentist in Albany, GA today. Our pediatric dentist dedicates time for your child to see that he/she is comfortable interacting with us. We aim to make your child's dental experience a pleasant one so that he/she will always be happy about visiting our dental clinic in Albany, GA again and again.
Why is it important to take your child to a pediatric dentist?
There are reports which have shown that children lose many school hours because of a toothache. Therefore, protection of teeth from decay and developing healthy habits gain high importance during childhood. Not only that, it is important for children to know how dental care can help them with their health. This avoids a lot of dental problems as children grow up to become adults.
The role of kids' dentists is to identify potential problems at an early stage and take necessary steps to cure the same. There are few wrong practices like thumb sucking and tongue thrust which need to be stopped during the childhood. Children's dentist focus on spreading light on such issues so that the child grows up healthy. Good dental care can influence children's development of speech and their intake of nutritious food. Both these factors are pivotal in the healthy growth of children.
What we do?
There are several steps we take for improving the dental health of your child. The American Academy of Pediatric Dentistry recommends that a child should be first taken to the children's dentist soon after the first tooth erupts or by the first birthday of the child. This can help parents prevent tooth decay in the child.
We perform thorough dental check up to find signs of cavities and treat the same. We develop a home care program for the child and our kids' dentist informs parents on how they can help their child maintain good oral hygiene. We also educate parents about healthy lifestyle and suggest a good diet for their children. We perform teeth cleaning, fluoride treatment and apply sealants. This helps prevent tooth decay. Healthy lifestyle and good practices are the keys to the better growth of your child.